A New Way to Identify Emerging Threats
Property conditions change over time, allowing previously mitigated vulnerabilities to re-emerge and new risks to appear. Without some way of comparing a property's current state to its accepted condition, it can be difficult to know when additional maintenance or asset protection services are needed.
Our AMP Platform analyzes satellite imagery, weather forecasts, wildfire event data, and service order status to assess wildfire threats and trigger alerts and additional protection services. We communicate information to property owners and insurers in real-time to identify emerging ignition risks and address them, so the property is consistently maintained in its accepted conditions.
See How It Works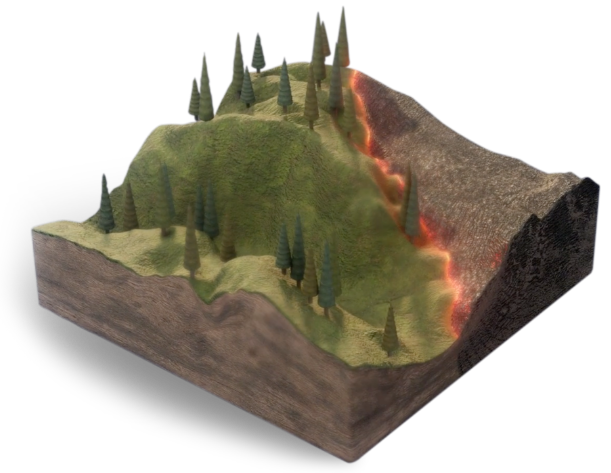 Daily Property Updates and Communications
Covered properties are monitored continuously using a combination of satellite imagery, weather data, and wildfire alerts. We take note of specific condition thresholds and provide updates to property owners and insurers so that they are aware of potential risk before threats emerge. These status updates include wildfire conditions in the area and offer recommendations for minimizing property damage or loss.
Maintenance and Protection Service Triggers
When our real-time monitoring technology identifies conditions consistent with the start of wildfire season, we launch maintenance service orders to keep the property in its accepted condition. Our platform delivers these maintenance visits in a managed service format to help ensure property owners and insurers are protected and aligned.
Continuous Risk Evaluation and Mitigation
Our technology platform monitors vulnerabilities identified during the initial property assessment. We use multiple data points to continuously assess current conditions and trigger services to address key vulnerabilities before a wildfire event occurs.